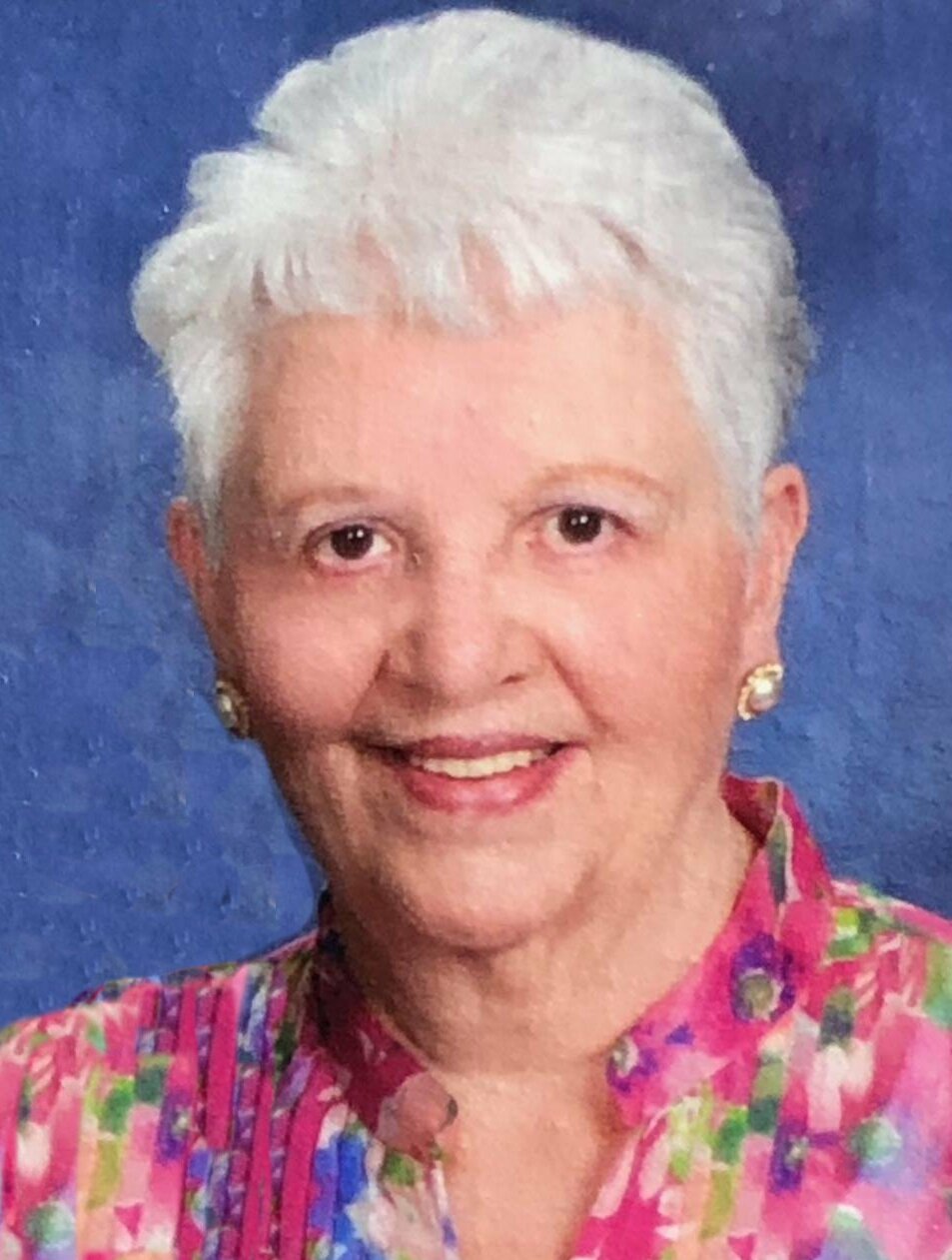 Suzanne M. "Suzy" Surian
Surian, Suzanne M. "Suzy"
Thomas Township, Michigan
Beloved wife, mother, grandmother, great-grandmother, aunt and friend passed away on Thursday evening, November 17, 2022. Suzanne Mary Le Roux was born on October 16, 1933 in Saginaw, Michigan to the late Joseph and Hattie (Dierich) Le Roux. She married Vito (Captain Video) Surian on September 1, 1956. He preceded her in death in 2017. Suzy attended St. Joseph's High school and then went on to graduate from Mercy Central School of Nursing in 1954. She worked as a Registered Nurse for over 40 years in various hospitals where she loved working in the OB department taking care of moms and babies
She enjoyed crosswords, reading, crocheting and the Detroit Tigers; and most of all her cat Chettie.
The family would like to extend a heartfelt thanks to the staff at Brian's House for the short care they provided and Holly from Covenant VNA Hospice.
Surviving are three daughters and one son, Sue Anne (John) Spreeman, Janice (Greg) Smith, Paul Surian, and Roseanne (Ed) Podany; eight grandchildren, Ben Spreeman, Jillian (Scott) Westphal, Wesley (Lisa) Barnes, Kara Barnes, Jenna Barnes, Nicholas Smith, Bryan (Emily) Thumme and Mitchell (Katie) Thumme; ten great-grandchildren, Alaina, Lydia, Noah, Lila, Lola, Huet, Gauge, Makayla, Isaac, Carter and Dominic; one sister in-law, Olympia DeAgostino and many nieces, nephews and very dear friends.
In addition to Vito she was preceded in death by her daughter, Mary Beth Barnes; two sisters, Julie Armstrong and Rosalee Nowosatka and one great-grandson, Ames Westphal.
Have a cup of Lady Gray Tea in memory of Gram.
FUNERAL SERVICE: In keeping with Suzy's wishes, cremation has taken place. A Funeral Service will take place at 11:00 a.m. Saturday, November 26, 2022 at Holy Spirit Catholic Church, 1035 N. River Road. Rev. Fr. Peter J. Gaspeny will officiate. Interment will take place at St. Andrew Cemetery in Saginaw at a later date.
VISITATION: Family and friends will gather at Holy Spirit Catholic Church, 1035 N. River Rd. on Saturday, November 26, 2022 from 9:00 a.m. until the time of service at 11:00 a.m.
MEMORIALS: In lieu of flowers, those planning an expression of sympathy may wish to consider memorials to Brian's House or the wishes of the family c/o Sue Anne Spreeman.
Deisler Funeral Home is honored to serve the Surian Family. Please share your thoughts and memories with the family at the church or through www.deislerfuneralhome.com.