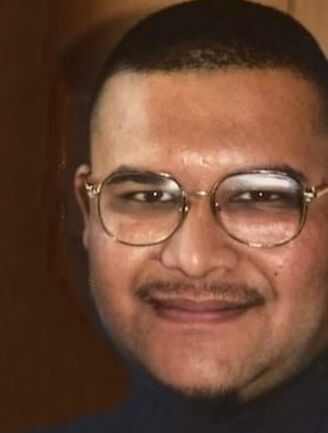 Bernardo "Barney" Guzman Jr.
Guzman, Bernardo Jr. "Barney"
Saginaw Twp., Michigan
Beloved father, son, brother, husband and uncle passed away unexpectedly on Friday, November 4, 2022. He was 45 years old. Bernardo Guzman Jr. was born on November 26, 1976 in Saginaw to Bernardo Sr. and Yolanda (Castanon) Guzman, they survive him. He will also be deeply missed by his wife, Shella Guzman; sons: Bernardo III (Becca) Guzman, Liam Guzman, Ean Guzman and Simon Guzman; his daughter, Amara Guzman; sisters, Angelita Guzman, Lisa Guzman, Carissa Guzman and Christina Guzman; maternal grandmother, Carmen Castanon. Bernardo is also survived by many nieces, nephew, aunts, uncles, cousins, extended family and dear friends.
Bernardo was preceded in death by his grandparents, Asencion Sr. and Martha Guzman; uncle, Asencion Guzman Jr. and his aunt, Sylvia Castanon.
Barney loved to watch sports especially basketball, play darts and cook for his family.
SERVICE: A funeral service for Barney Jr. will be held at 4:00 p.m. Wednesday, November 9, 2022 at Deisler Funeral Home, 2233 Hemmeter Rd. (off State), Saginaw, MI 48603. Family and friends are welcome to visit at the funeral home on Wednesday from 1:00 p.m. until 4:00 p.m.
MEMORIALS: In lieu of flowers, those planning an expression of sympathy may wish to consider a donation to the Guzman Family c/o Yolanda Guzman. Please share your thoughts and memories with the family at the funeral home or through www.DeislerFuneralHome.com