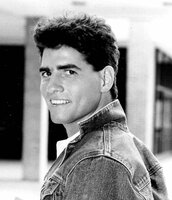 Anthony J. "Tony" Breidenbach
Anthony J. BREIDENBACH
Saginaw, Michigan
Beloved son, brother, uncle and loyal friend passed away surrounded by family on Tuesday, August 30, 2022 at Ascension St. Mary's Hospital. He was 56 years old.
Anthony James Breidenbach was born on April 7, 1966 in Saginaw to the late Robert E. and Maxine Marie (Darrow) Breidenbach. He graduated from St. Stephen High School in 1984. Tony continued his education at Northwood University where he earned his Bachelor's Degree in Automotive Management. He worked for many years, primarily in the Detroit area, as a supervisor within the auto industry.
Tony loved to participate in and watch sports, as he truly missed the camaraderie of his St. Stephen's football days – especially the intense rivalry with St. Pete's. He was an avid fan of all Detroit sports teams. Tony's main hobby was working on cars. He was able to accomplish any project he took on. This, and his wonderful sense of humor, were just like his Dad.
Tony's greatest joy was spending time with his family, making many memories up north on Lake Huron from Caseville to Cheboygan. He loved to reminisce about growing up on Wylie Street in the Adams Boulevard neighborhood, sharing many adventures with his sister, Kelly, and many good friends.
Tony is survived by his siblings: Linda Eddy of Saginaw, Jody (Frank) Brogger of Freeland, Laura (Michael) McCabe of Rogers City, MI and Robert (Julie) Breidenbach of Sycamore, IL; brother-in-law Todd Marino of Saginaw; eleven nieces and nephews; many great-nieces and great-nephews, extended family and friends.
Anthony was preceded in death by his parents and his sister, Kelly Jo Marino.
A private funeral liturgy was held at St. Dominic Catholic Church - St. Stephen site, with burial at St. Andrew Cemetery.
"For God so loved the world, that he gave his only begotten Son, that whosoever believeth in Him should not perish, but have everlasting life" John 3:16
Please share your thoughts and memories with the family through www.DeislerFuneralHome.com.