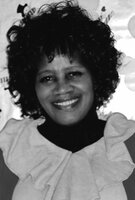 Mrs. Rozena Pittman
Mrs. Rozena Pittman
Saginaw, Michigan
Beloved mother, sister and grandmother passed away peacefully on Monday morning, August 29, 2022 at Hoyt Nursing and Rehab in Saginaw, she was 86 years old. Rozena Mitchell was born June 17, 1936 in Arkansas to the late Clarence and Rosie Mitchell. Mrs. Pittman was a longtime resident of Saginaw, MI. Rozena and Howard Pittman were united in Holy matrimony up until the day of his passing.
Rozena leaves to cherish her memory her daughter, Patricia Cadle, St. Petersburg, FL, her grandchildren, Aisha Willis, St. Petersburg, FL, Arkelia Mitchell, Ohio, Kamaria Willis, St. Petersburg, FL, Arnitha Chapman, Ohio, Atiba Willis, St. Petersburg, FL, O'Neal Chapman, Saginaw, MI; brother, Taft Mitchell Sr., Arkansas and many great grandchildren and nieces and nephews.
Rozena was preceded in death by her siblings, John Mitchell, Willie Mitchell and Timothy Mitchell and her beloved daughter, Phyllis Chapman.
Deisler Funeral Home is honored to serve the Pittman family. Please share your thoughts and memories with the family through www.deislerfuneralhome.com.