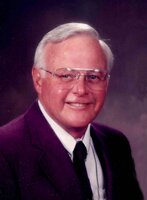 Thomas M. Schultz
Schultz, Thomas M.
Saginaw Twp., Michigan
Beloved husband, father, grandfather, brother, uncle and dear friend passed away peacefully at his home on Saturday, May 28, 2022, surrounded by his family. He was 85 years old. Thomas M. Schultz was born on July 27, 1936 in Saginaw to the late Thomas W. and Mildred (Hayner) Schultz. Tom graduated from St. Mary Cathedral in 1955. He attended Bay City Junior College, and proudly served his country with the Air Force Reserves for eight years. Tom's passion in plumbing and heating started when he was working with his father, Thomas W. Schultz, at the age of 8 years old. He was a Master Plumber, owning and operating his own business, Schultz Plumbing and Heating Co. Tom also built and managed Schultz Apartments (Hemmeter Court) and other properties since 1980, building and working with his sons. In his service to the Saginaw Community, Tom made many wonderful relationships with his employees, tenants and business acquaintances that made every day not feel like a job, but a great opportunity to be with friends. He married Susan Furstenberg on January 7, 1956 at St. Thomas Aquinas Catholic Church in East Lansing. Together they have celebrated 66 years making memories. Tom was a faithful member of St. Dominic Parish – St. Stephen Catholic Church and Knights of Columbus Council #4232. He was a member of the Saginaw Home Builders for over 50 years, Saginaw Diocese Building Committee and Ducks Unlimited. Tom enjoyed many years of coaching the Bears peewee football team with Bud Richter and watching his children grow in their activities. He spent many winters in Ft. Myers Beach, Florida and summers at the family cottage at Budd Lake and he cherished the friendships that were built during that time. Tom enjoyed hunting in Roscommon County with his sons and grandsons, fishing, boating, watching his grandsons play college football, and traveling with his family to Cape Cod, Massachusetts.
Tom's warm smile and servant heart will be deeply missed by his wife, Susan; children: Deborah (Oleg) Barantchouk of Haslett; T. Michael (Jennifer LaBrash) Schultz of Mattawan, Mary Sue (John) Conley of Saginaw, David (Alicia) Schultz of Saginaw and Patrick (Carrie) Schultz of Saginaw; grandchildren: Anastasia Barantchouk, Taylor (Lindsi Fowlie) Schultz, Spencer Schultz, Conner (Caitlyn) Schultz, Alyssa and Logan LaBrash, Megan (Phil) Waddell, Ryan (Katie) Conley, Katie (Tyler) Perry, Adam Richter, Justine Schultz, Logan, Lauren, Collin and Kieran Schultz; great grandchildren: Isaac, Alyssa and Alivia Waddell, Emily and Claudia Conley, Lincoln Thomas Perry and Everlee Schultz; brother, John (Mary Catherine) Schultz of Frankenmuth; brother-in-law, Michael Molnar, Lewiston, NY; many nieces, nephews, extended family and dear friends.
He is predeceased by his parents, Thomas W. and Mildred Schultz; daughter, Kathryn (Schultz) Andersen; sisters: Norma (Tom) Foley, Shirley Schultz and Joanne Molnar; and brother, Timothy Alan Schultz.
FUNERAL: A funeral liturgy for Tom will be held at 11:00 a.m. Friday, June 3, 2022 at St. Dominic Parish – St. Stephen Catholic Church, 1310 Malzhan St., Saginaw, MI 48602. Rev. Fr. Tony Richter and Rev. Fr. Steve Gavit will co-officiate. For those not able to attend, the service can be viewed on the website of: www.stdominicsaginaw.org/livestreams. Burial will follow at St. Andrew Cemetery.
VISITATION: Family and friends will gather at the Deisler Funeral Home, 2233 Hemmeter on Thursday, June 2, 2022 from 4:00 p.m. until 8:00 p.m. Tom will lie in state at the church on Friday from 10:00 a.m. until the time of Mass.
MEMORIALS: Those planning an expression of sympathy may wish to consider a memorial contribution to St. Dominic Parish – St. Stephen Catholic Church or Cathedral of Mary of the Assumption Catholic Church. The Deisler Funeral Home is honored to be serving the Schultz Family. Please share your thoughts and memories with the family at the funeral home, church or through www.DeislerFuneralHome.com