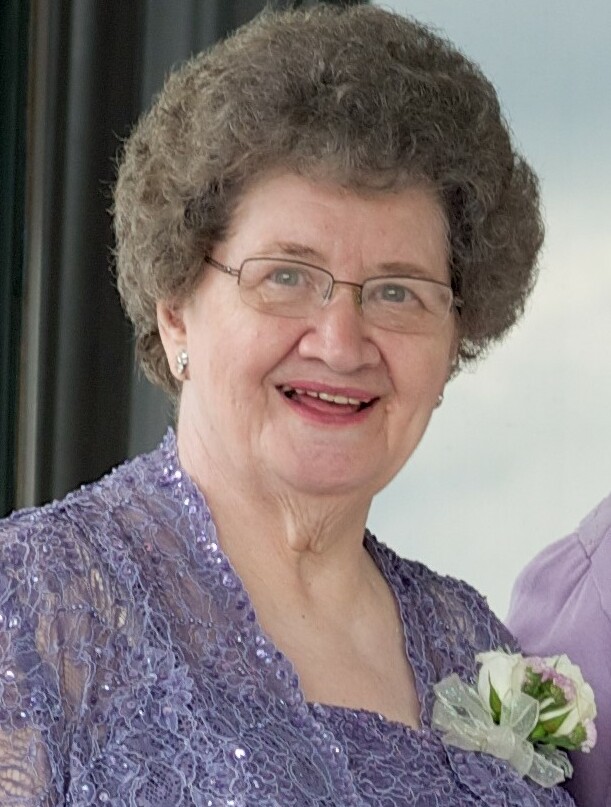 Darlene S. Urbain
Urbain, Darlene S.
Saginaw, Michigan
Loving mother, grandmother, great-grandmother and sister passed away peacefully on Monday afternoon, May 16, 2022 at Stonecrest Assisted Living in Freeland. She was 87 years old. Darlene Sue Keaner was born on August 23, 1934 in Saginaw, Michigan to the late Mervin and Bernice (Walker) Keaner. She graduated from Arthur Hill High School, class of 1952. Darlene married Henry Urbain on August 22, 1953 in Saginaw, Michigan. He preceded her in death on December 26, 1993. Darlene loved spending time with her family, especially her grandchildren and great-grandchildren.
Surviving are one daughter, Cynthia (Edward) Swinton; their children, Eric Swinton and Clarissa (Ryan) Wegner; great-grandchildren, Ryder and Raina Wegner; daughter in-law, Linda Urbain; her children, Molly Urbain, Michelle White, and Meagen (Darrell) Hamilton; great-grandchildren Aiden and Ethan White, Kacen and Lila Hamilton; siblings, Myrna (Richard) Dierich, Donald (Lorna) Keaner, Janice Marcoux, David (Kathy) Keaner, Michael (Jill) Keaner; sister in-law, Loretta Keaner and many nieces and nephews.
Darlene was preceded in death by her son, Richard A. Urbain on February 24, 2006; brother, Dale Keaner and brother in-law Thomas Marcoux.
FUNERAL SERVICE: A Funeral Service will take place at 5:00 p.m. Thursday, May 19, 2022 at Deisler Funeral Home, 2233 Hemmeter Road (off State). Pastor Don Killey will officiate. Private burial will take place at Roselawn Memorial Gardens.
VISITATION: Family and friends will gather at Deisler Funeral Home, 2233 Hemmeter Rd. (off State) on Thursday, May 19, 2022 from 11:00 a.m. until the time of service at 5:00 p.m.
MEMORIALS: Those planning an expression of sympathy may wish to consider memorials to the Saginaw Children's Zoo or the Saginaw County Animal Care Center.
Deisler Funeral Home is honored to serve the Urbain family. Please share your thoughts and memories with the family at the funeral home or through www.deislerfuneralhome.com