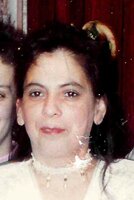 Margaret Ann Sanchez
Sanchez (Barron), Margaret Ann, age 64 passed away at Henry Ford Hospital, Detroit, Michigan. Margaret was born on May 14, 1957 in Saginaw, Michigan the daughter of late James and Irene Drew. Margaret was united in marriage to the late Ronald Sanchez Sr. She was a longtime member of St. Joseph Catholic Church. She will be missed dearly by her family.
Margaret is survived by her three sons; Jeremy (Valerie) Sanchez, Jake and Joshua Graebner, eight grandchildren; Jasmine, Jeremy, Cassandra, Antonia, Yesenia, Peyton, Sienna and Tony, four great-grandchildren; Tyrus, Roman, Alessio and Ezra, a brother; Daniel (Margaret) Barron, special aunts and uncles; Raul and Angie Perez and David and Chris Saldana and many nieces, nephews and cousins.
Besides her parents and husband Ronald, Margaret was preceded in death by a son, Ronald Jr., brother, Alfredo Barron, sister, Lydia Peters and longtime companion, Walter Graebner.
FUNERAL: A funeral Mass will take place Monday, May 9, 2022 at 11:00 AM from St. Joseph Catholic Church, 910 N. 6th Ave. Saginaw, MI 48601. Rev. Fr. Frank Voris OFM Cap to officiate. Interment to follow in Mt. Olivet Cemetery.
VISITATION: Family and friends are welcome to gather at the church from 10:00am until the time of mass.
MEMORIALS: In lieu of flowers; those planning a memorial contribution are asked to consider the wishes of the Sanchez family. c/o Jeremy Sanchez.
To share an online condolence please visit: www.DeislerFuneralHome.com