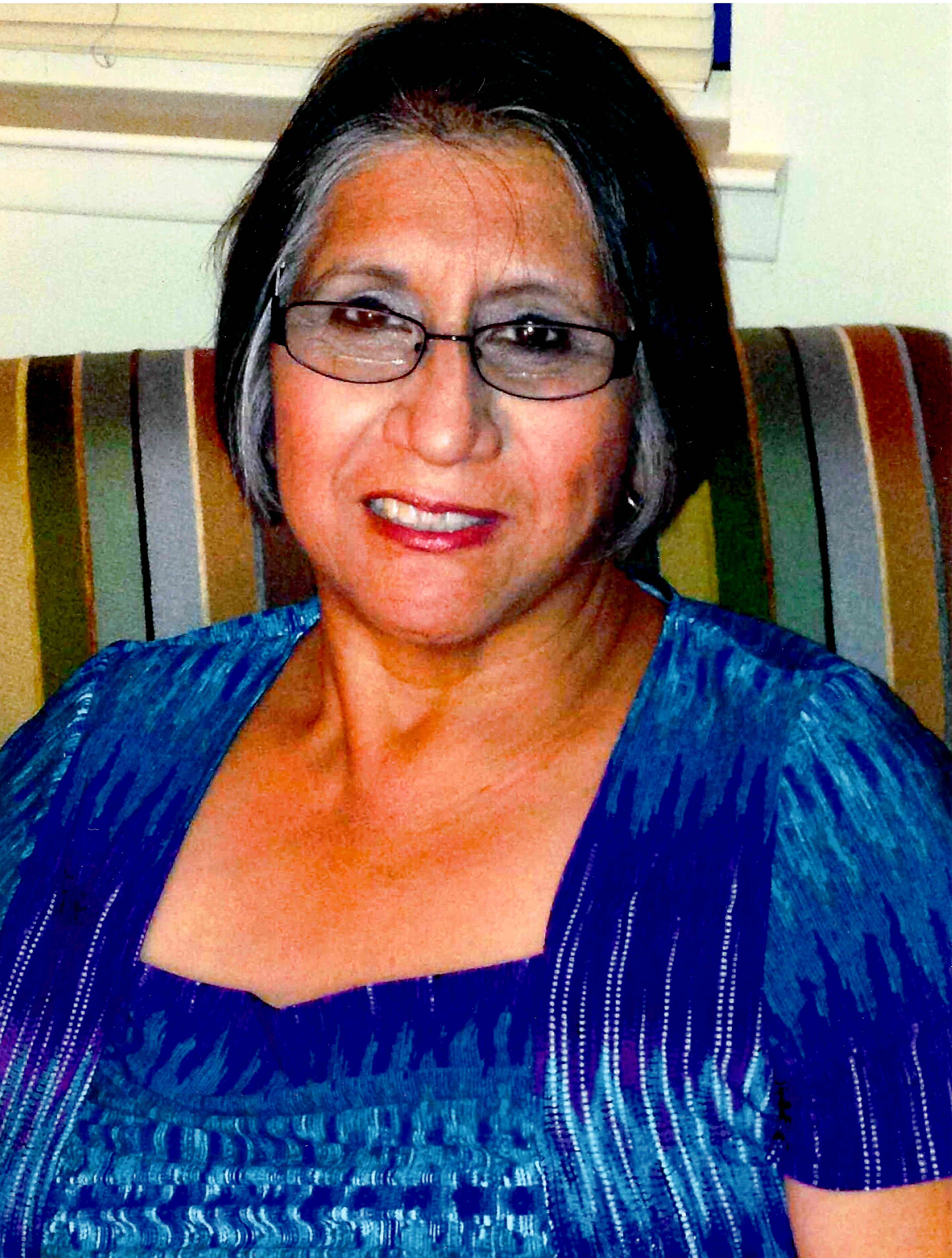 Maria Estefana Gonzalez
Gonzalez, Maria E.
Saginaw, Michigan
Loving mother, grandmother, sister and aunt passed away with her family by her side on Friday, April 22, 2022 in Ypsilanti, MI at the age of 75-years-old. Maria Estefana (Steph) Gonzalez was born on September 20, 1946 in New Braunfels, Texas to the late Guadalupe and Julia (Godina) Gonzalez. She married her beloved husband and love of her life, Ramiro Cortez Gonzalez on July 27, 1968 at St. Joseph Catholic Church in Saginaw, MI. He preceded her in death on November 17, 2009. Maria graduated from St. Joseph Catholic High School in 1964 as Valedictorian. She then earned her Bachelor's degree at Aquinas College followed by a Master's degree in Education from Saginaw Valley State University. Maria began her teaching career in 1968 and remained a lifelong educator throughout her life. She was a proud high school teacher of Buena Vista School District for several years before becoming a principal, director of a charter school, and ESL consultant for the Genesee ISD before retiring in 2003. Maria felt strongly about her social responsibility to the community and together with her husband Ramiro, she founded the Benito Juarez Academy and Saginaw Chapter for L.U.L.A.C. Maria also dedicated her time to educating migrant workers during the summer months. She was a Sacred Heart Elementary School Board member and assisted in developing the Nouvel Catholic Central High School curriculum as a committee member. She was a faithful lifelong member of St. Joseph Catholic Church in Saginaw, MI where she and her husband also raised their six children.
Maria loved learning about all cultures but was especially proud of her Mexican roots. She loved attending local Mexican dances and enjoyed traveling to Mexico. Maria was passionate about sharing Mexican customs and traditions with her children. She was proud to be fluent in English, Spanish and French and was quick to switch languages when she traveled. Above all, Maria loved spending time with her family, especially her children and grandchildren.
Surviving are her six children: Laura (Pete) Acosta, Enrique (Renée Natale) Gonzalez, Marisa Gonzalez, Silvia (Saul) Gonzalez, Cristina (Trevan) Davis and Armando Gonzalez. Eight grandchildren: Tomas Acosta, Mateo Acosta, Julian Acosta, Mariana Gonzalez, Matias Gonzalez, Sofia Gonzalez, Cortez Davis and Nicolas Gonzalez. Siblings: (Gerardo) Gonzalez, Clara Trevino, Maria Helen (Jose) Saucedo, Steve (Margarita) Gonzalez and Juan Gonzalez. Many loved nieces and nephews and her special partner of 10 years, Raymond Rosales. Maria was preceded in death by her sister, Guadalupe (Lupe) Gonzalez who passed just 8 days prior.
FUNERAL SERVICE: A Funeral Liturgy will take place at 11:00 a.m. Friday, April 29, 2022 at St. Joseph Catholic Church, 910 N. 6th Ave. Rev. Fr. Francis Voris OFM Cap will officiate. Committal service to follow at Mt. Olivet Cemetery.
VISITATION: Family and friends will gather at the Deisler Funeral Home, 2233 Hemmeter Rd. (off State) on Thursday, April 28, 2022 from 4:00 p.m. until 8:00 p.m. There will be a time of sharing at 7:00 p.m. Visitation will continue at the church on Friday from 10:00 a.m. until the time of service.
MEMORIALS: Those planning an expression of sympathy may wish to consider memorials to St. Joseph Catholic Church.
Deisler Funeral Home is honored to serve the Gonzalez family. Please share your thoughts and memories with the family at the funeral home, church or through www.deislerfuneralhome.com