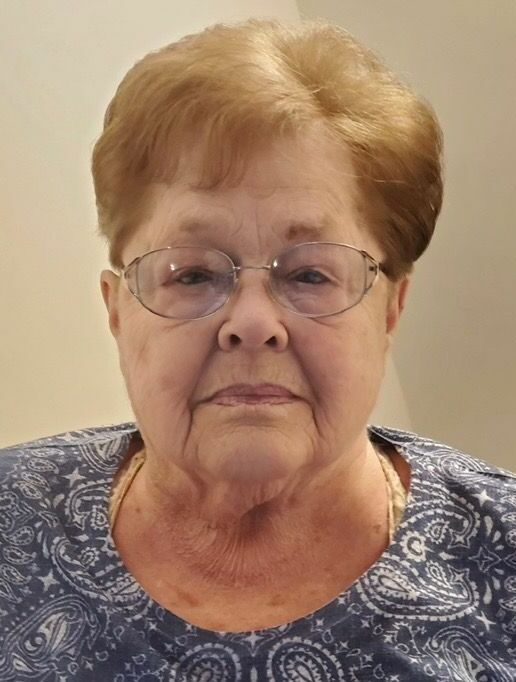 Patricia Ann Leibinger
Leibinger, Patricia A. of Saginaw Twp., Michigan
Passed away peacefully at her home on Sunday, April 10, 2022. She was 88 years old. Patricia A. Mikel was born on December 12, 1933 in Detroit, Michigan. She graduated from Saginaw High School in 1952. Patricia fell in love with Frank Leibinger, who stole her heart, and they were married on January 28, 1956; he preceded her in death on September 12, 2019. She worked for Michigan Bell as an Accounting Assistant for over 25 years. Patricia and Frank retired in Au Gres at their cottage, and enjoyed many family memories there. They returned to Saginaw in 2000 to enjoy many wonderful years of activities with their grandchildren. Patricia believed in living for others, by always supporting her family and friends. She was a friend to everyone, as if she never met a stranger. And she was never ever afraid to stir the pot.
Pat is survived by her children: Linda Phillips, Robert (Mindy) Leibinger and Michael (Bridget) Leibinger; grandchildren: Josh Phillips, Terese (Matt) Remelts, Joseph Leibinger, Adam (Elizabeth) Leibinger, Christopher Leibinger, Evan Leibinger, Sarah (Jacob) Ureche and Katie Leibinger; great-grandchildren: Autumn, Jon, Mckenna, Lukas, William, Elie and Brooks.
She was preceded in death by her husband, Frank; and her son, Joseph Leibinger.
In keeping with Patricia's wishes, cremation has taken place. A celebration of life will be held on Saturday, April 30th, 2022 at Horizons Conference Center starting at 1:00 PM. Her cremated remains will be interred at St. Andrew Cemetery with her husband, Frank.
MEMORIALS: In lieu of flowers, those planning an expression of sympathy may wish to consider a donation to the GSAHA: Greater Saginaw Area Hockey Association. Please share your thoughts and memories with the family at the celebration of life or through www.DeislerFuneralHome.com