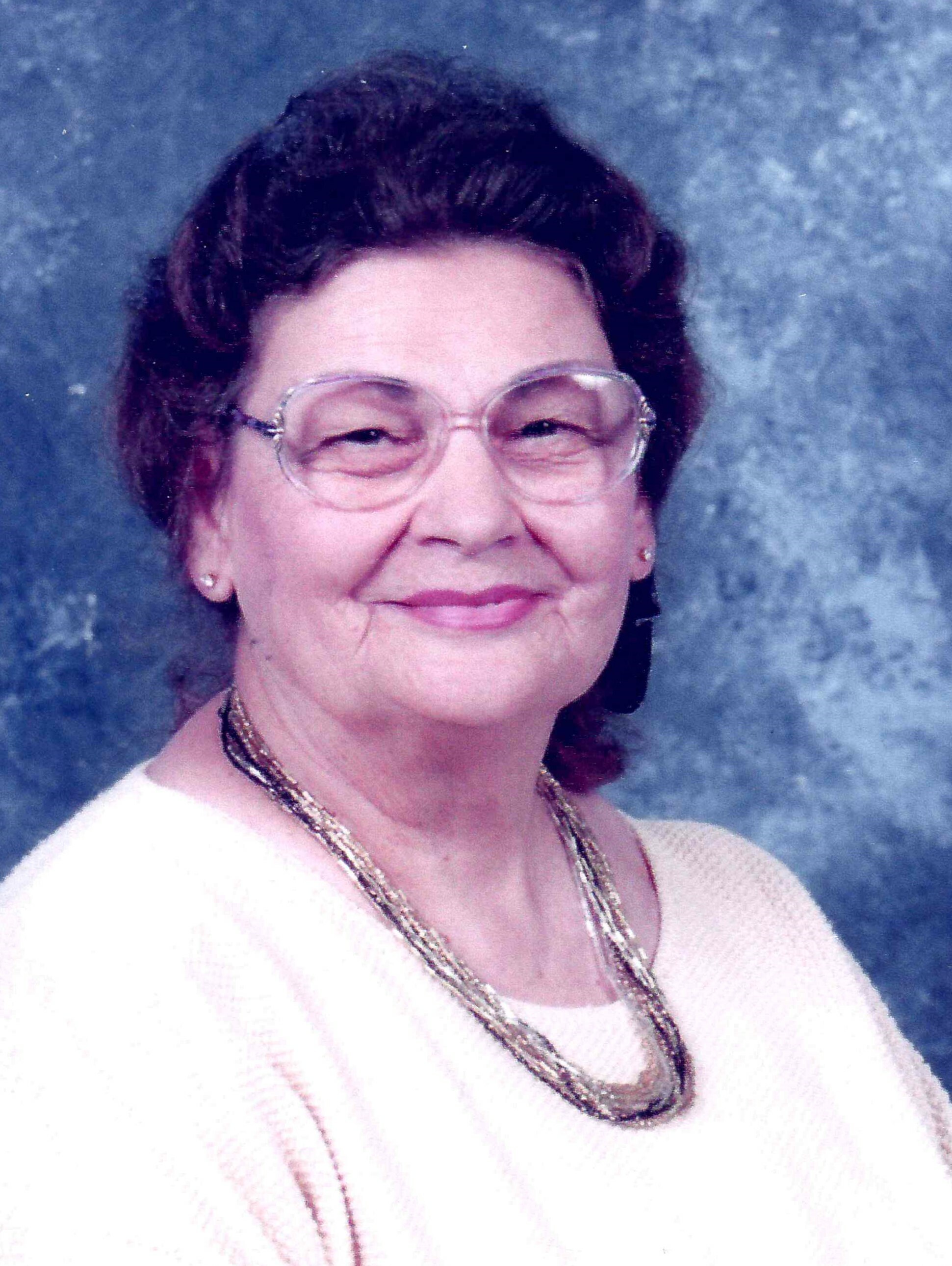 Virginia "Ginny" (Ellen) Gilman
Virginia "Ginny" (Ellen) Gilman left us to go on the greatest adventure of her life. She has gone to see Jesus at the age of 93 on January 25, 2022 after a brief illness. Ginny was born on May 31, 1928, on a fishing boat in Bay Park, Michigan.
She was the daughter of Henry and Mary (Gonda) Ellen. Ginny had eight siblings, Eva Bologna, Alice Taratsas, Millie Ellen, Gladys McQueen, Betty Sigler, Bruce Ellen, David Ellen, and Richard Allen all who have predeceased her.
Ginny grew up farming and fishing. She often talked about missing the farm life. Ginny was active in church and Heaven's Manna Food Pantry. She loved to make "Borsch" for family that came from near and far to get it. Spending time with family and making sure that everyone else was okay was a must. She was the go-to person for prayer when it was needed.
Ginny had worked many jobs including Home Dairy, Severence Tool, Baker Perkins, Saginaw Bean, Avon, and at her Sister's gift shop in Caseville, Shore Winds.
Ginny married John M. Gilman on February 1, 1947, who predeceased her on November 8, 1980. Together they had four surviving children, Robert (Wanda) Gilman, David (Yvonne) Gilman, Richard (Wendy) Gilman and Dawn (Jeff) Pinnell.
She was blessed with twlve grandchildren, Kyle (Liz) Pinnell, Austin Pinnell, Mandy (Scott) Rappley, Jason Gilman, Brian Gilman, Peter (Ashley) Gilman, Alex Gilman, Jordan Stack, Elaine (Dennis) Seder, Jerry (Julie) Schulz, Mark (Melissa) Schulz and Ashley Schulz; Ten great grandchildren, Hunter Pinnell, Madilynn Pinnell, Allison Pinnell, Bristol Pinnell, Oliver Gilman, Elizabeth Gilman, Aiden Gilman, Logan Rappley, Brian Gilman Jr. and Christopher (Kristen) Schulz; six great-great grandchildren, Braydon Schulz, Parker Schulz, Genesis Naylor, Matthew Schulz, Brooke Schulz and Kelsey Schulz. She is also survived by many nieces, nephews, cousins and many close friends that she dearly loved.
Grandchildren that have predeceased her, Beth Stopczynski, Scott Stopczynski, Logan Grierson, and Matt Schulz.
MEMORIAL SERVICE: A Memorial Service will take place at 11:00 a.m. Thursday, February 3, 2022 at Deisler Funeral Home, 2233 Hemmeter Road (off State). Rev. Kurt A. Cullison will officiate.
VISITATION: Family and friends will gather at the Deisler Funeral Home, 2233 Hemmeter Rd. (off State) on Thursday, February 3, 2022 from 10:00 a.m. until the time of service at 11:00 a.m.
MEMORIALS: In lieu of flowers, those planning an expression of sympathy may wish to consider memorials to the wishes of the family c/o Dawn Pinnell.
Deisler Funeral Home is honored to serve the Gilman family. Please share your thoughts and memories with the family at the funeral home or through www.deislerfuneralhome.com.