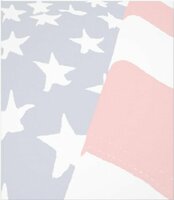 Dennis M. "Denny" Rogers
Rogers, Dennis M. "Denny"
Saginaw Township, Michigan
Dennis passed away on Tuesday, January 25, 2022. He was 73 years old. Denny was born July 11, 1948, to the late Hildegarde (Werth) and Gilbert Rogers. He was a Vietnam Veteran, serving with the Army, in the 9th Infantry Division. Denny married Ann Deisler in 1972, and from that point forward enjoyed the many family get-togethers with his fun loving brothers-in-law and sisters-in-law. He always had time for a game of cards, especially Euchre. Denny was a great cook and barbeque expert. His greatest joys were camping with his family and riding his bike. Denny enjoyed taking daily bike rides and sometimes even averaging 100 miles a ride. Denny retired in 2006 from Delphi Chasis after 35 years of service. He instilled in his children the knowledge to be independent and equipped them with life skills to fix and troubleshoot situations.
He will be deeply missed by his spouse, Ann; daughter, Carrie; and son, Dennis; sisters-in-law: Carol (Mitch) Pelavin, Cathe (Jon) Starling and Mary Blumer Deisler Reed; brothers-in-law: Tom (Lori) Deisler, Steve Deisler and his special friend, Laura Putre, Bob Zwingman and Mike Reid; many nieces, nephews, great-nieces and great-nephews.
Denny was preceded in death by his parents; brother, Dick Rogers; sisters: Judy Reid and Ginger Zwingman; nieces, Sue Zwingman and Jackie Reid; sister-in-law, Barb Rogers; mother-in-law and father-in-law, Ed and Pat Deisler; and brother-in-law, Ed Deisler Jr.
In keeping with Denny's wishes, cremation has taken place and no public services will be held.
MEMORIALS: Those planning an expression of sympathy may wish to consider a donation to the Saginaw Community Foundation or a charity of the donor's choice.
Arrangements have been entrusted to the Deisler Funeral Home, 2233 Hemmeter Rd. (off State). Please share your thoughts and memories with the family through www.DeislerFuneralHome.com