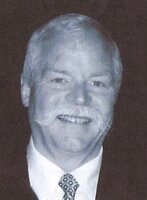 Timothy Marshall MacKay
MacKay, Timothy Marshall age 74, passed away unexpectedly Sunday, December 12, 2021 at his residence. Tim was born on June 18, 1947 in Detroit, Michigan to Willis and Dorothy (Leech) MacKay. He and his family moved to Saginaw in March of 1951.
After spending one year at Albion College, Tim transferred to Michigan State University
where he received his undergraduate degree with an emphasis in business; he
continued his education at the University of Southern California, getting his Masters
Degree in Business Administration in one year.
He began his business career as a stock broker at Merrill Lynch Pierce Fenner and
Smith. After many years working for several brokerage firms, he finished his career at
Morgan Stanley.
Tim was an avid collector of baseball memorabilia, random trivia facts, music from the 50s and 60s, mysteries, and spreadsheets. Tim was also a huge sports fan. In fact, he was just declared his fantasy baseball league's 2021 Champion. He cheered his Michigan State Spartans on every Game Day and always had some sporting event blaring on the tv or radio when he wasn't keeping up with the stock market.
Tim was passionate about helping others. He dedicated much of his time to organizations in his community including the Saginaw Community Foundation, the READ Program, Saginaw County Sports Hall of Fame, and delivered Meals-on-Wheels for over 30 years.
Tim MacKay was truly someone special. He enjoyed teasing those he knew, sharing his sense of humor with those who would listen, and above all else he tried not to take life too seriously. Those that knew him knew that, although he may have been stubborn at times, he had the biggest heart and made sure to always do things his way.
He is survived by his wife of 32 years, Terry A. (Matz) MacKay and his children
Megan E., Karlie M., and Jake M. He is also survived by his brother William (Bill) R.
MacKay, his sister-in-law Maria T. MacKay, his nieces Alexandra T. MacKay, (and Eric
B. Lease), Danielle L. MacKay (and Thomas J. Kean), and his great-nephew Andrew F.
Kean.
In keeping with Tim's wishes, cremation has taken place and a celebration of life service is being planned for June 2022. In lieu of flowers, those planning a memorial contribution are asked to donate to the Saginaw Community Foundation, Butman-Fish Library, or Meals-on-Wheels of Saginaw.
Deisler Funeral Home is honored to be serving the MacKay family. Please feel free to share your thoughts and memories with the family by visiting www.DeislerFuneralHome.com