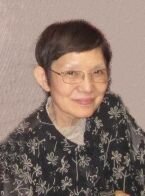 Chun Kyong Banda
Banda, Chun Kyong
Saginaw, Michigan
Passed away with her family by her side on Friday afternoon, December 10, 2021 at her residence. She was 79 years old. Kyong was born on January 20, 1942 in Seoul, Korea to the late Chun Boom Kwon and Kim So Sun. She met her soul mate, Lorenzo Banda in Inchon, Korea while Lorenzo was serving in the Army. After his discharge, Kyong came to the States to be with Lorenzo. They were married on October 30, 1971 in Saginaw, MI. Together they raised their family in Saginaw. Kyong was a successful business owner in Saginaw for many years. She was a faithful member of St. Joseph Catholic Church for many years. Kyong loved to sing karaoke and spend time with her friends. She loved to cook Korean cuisine, camping, traveling, and gardening and always tended to plants in her home.
Surviving are her loving husband, Lorenzo Banda Sr.; children: Lorenzo Banda Jr. and Dorian Kyong Banda; granddaughter, Athena Christianna Jimenez; great-grandson, Knight Banda-Rodriguez; sister, Chun Kil Chon; many nieces, nephews, extended family and dear friends.
Kyong was preceded in death by her parents, two brothers and a sister.
FUNERAL SERVICE: A Funeral Liturgy will take place at 11:00 a.m. Friday, December 17, 2021 at St. Joseph Catholic Church, 910 N. 6th Ave. Rev. Fr. Francis Voris OFM Cap will officiate. For those who are unable to attend, the service will be available to watch through St. Joseph Catholic Church Facebook page.
VISITATION: Family and friends will gather at St. Joseph Catholic Church on Friday, December 17, 2021 from 10:00 a.m. until the time of Mass.
MEMORIALS: In lieu of flowers, those planning an expression of sympathy may wish to consider memorials to the Korean Presbyterian Church.
Deisler Funeral Home is honored to serve the Banda family. Please share your thoughts and memories with the family at the church or through www.deislerfuneralhome.com.