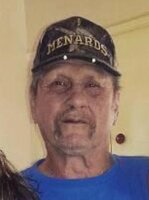 Thomas "Tom" McShane
Passed away Thursday, November 25, 2021 peacefully at his home. Thomas was born August 26, 1941 in Saginaw. He was raised by Theodore and Julie (Podojak) McShane. Thomas was united in marriage to the former Helen Grames on July 15, 1978 in Saginaw, Michigan. He was a member of the K-Club and American Legion Post 22. Tom enjoyed barbequing, bartending, fishing, playing cards and helping others. He also enjoyed hanging out with his family and friends. He will be dearly missed.
Thomas is survived by his loving wife of 43 years, Helen, his daughters; Heidi (Dave McSweyn) Stevens and Carrie (James) Lintz, five grandchildren; David and Elizabeth Stevens, Cole McSweyn, James and Kyle Lintz, special longtime friend; Marsha Gunlock, several nieces, nephews and dear friends. Thomas was preceded in death by his parents, sister; Jackie McCune and Theodore McShane.
The McShane would like to extend a special Thank you to Marsha, Tom's nurse Tiffany and many dear friends for all the great care and love given to Tom in his final days.
FUNERAL: A Memorial Services for Tom will place Thursday, December 2, 2021 at 2:00 PM from Deisler Funeral Home, 2233 Hemmeter Rd. (off State) Saginaw with Pastor Don Dinninger to officiate.
VISITATION: Family and friends are welcome to visit Deisler Funeral Home Thursday, December 2, 2021 from 11:00 AM until the time of service.
Those planning a memorial contribution are asked to consider the wishes of the McShane Family.
Deisler is honored to be serving the McShane family; To share a condolence or memory with the family please visit: DeislerFuneralHome.com or at the funeral home.